introduction
Inside the Visitor Center
Exhibition Room
Hands-on exhibits, suitable for all ages are provided at the Nasukogen Visitor Center. You can enjoy learning about the nature and history of the Nasu-kashi area by listening, looking, and interacting with exhibits.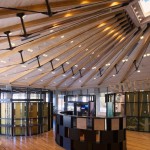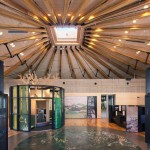 Special Exhibition Room
In the Special Exhibition Room, there are interpretive panels, objects and pictures that introduce the Nasu Imperial Villa in relation to the Imperial Family and the Nasu-kashi area.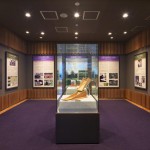 Lounge
In the Lounge, you can have a rest or learn about points of interest and how to you're your way around the Nasu-kashi area.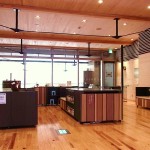 Lecture Room & Meeting Room
These rooms are spaces for special events and lectures.
They're used for our own events, but they're also available for any local event that promotes people's interaction with nature (free of charge). See more details.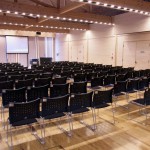 Picnic Site
The arbor and lawn are both great spots for a picnic since there's a great view of the Nasu mountain range in the background.